You can buy anything with a lottery fortune, but probably the most fulfilling thing that you can do with the millions is to invest it in a good cause. While there are more stories about lottery winners who squander their jackpots on eccentric adventures, there are also quite a few about winners who give back. Here are the captivating stories of some EuroMillions winners who have used their fortunes to support some important causes:
Gary McNamara is restoring a marina in Ballina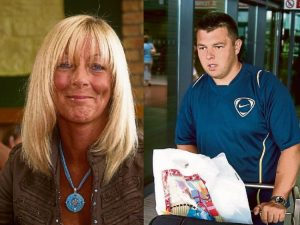 Gary McNamara is the son of EuroMillions winner Dolores McNamara, who scooped a whopping €115 million back in 2005. He plans to use a part of the family fortune to restore a derelict marina located in Ballina.
This started when he purchased the Killaloe Hotel in the area, which had closed unexpectedly. With this, he has saved as many as 40 jobs. But this seems to be only the beginning. It seems that Mr. McNamara wants to invest as much as €2 million in the restoration process of the entire marina.
At the moment, he is waiting to receive the planning permission from the local authorities. Some of the locals have expressed their concern over matters such as light pollution and unauthorized development.
However, John Mullen, the chairman of the Marine Village Residents' Association, said that the majority of the residents are actually supportive of Mr. McNamara's projects. To express their backing of the projects, they have signed a petition.
Gary has been great to communicate with the people and asked our opinions along the way. It will be the best inland marina in Ireland when it's finished," said John Mullen.
It remains to be seen how the Ballina projects will proceed, but Mr. McNamara's intentions are certainly praise-worthy.
Fred and Lesley Higgins are supporting the local community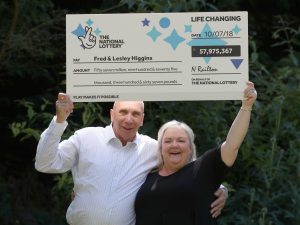 In July 2018, Fred and Lesley Higgins won a whopping £58 million in the EuroMillions lottery. They came close to missing out on this fortune because when Mr. Higgins went to check his ticket, the clerk initially told him that he hadn't won anything and he tore up his ticket and binned it. Luckily, the machine then said that he should contact Camelot and he manages to get back the scraps from the trashed.
Now, the Higgins' are planning to move house. They still live in their house in Laurencekirk, but they will soon move into a 5-bedroom house in the city. This is where they plan to spend most of their time, but they have also purchased a penthouse apartment in Dundee overlooking River Tay.
Aside from their new properties, Fred and Lesley Higgins do not plan to give into the lottery winner lifestyle. In fact, they said they still have their Tesco Clubcard and use discount shopping vouchers on a regular basis. Their biggest plan for their EuroMillions fortune is meeting up with their lawyers to set up a charity trust.
Mrs. Higgins said that they have already helped a few of the local charities in Laurencekirk, but that they have some others in mind as well. "We don't want to be too prescriptive about it. It would be local charities or smaller charities."
What they did mention was the Air Ambulance Service, which they regard as being invaluable to the local community. "There's a lot of people who wouldn't be here if it wasn't for the Air Ambulance Service".
My preference would also be towards helping young and younger people. I don't mean just kids but anything between five and 25. It's a difficult time of life.", said Mr. Higgins.
As you can see, Gary McNamara and Fred and Lesley Higgins will put their EuroMillions fortunes to good use and help their communities thrive. Congratulations to the industrious winners!