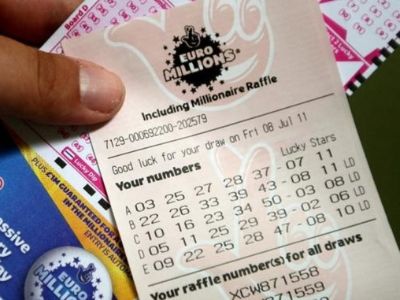 Update – The UK winner of the latest EuroMillions jackpot worth €190 million/ £170 million has come forward. At the moment, the Brit is in talks with the UK National Lottery authorities and the payment process has been started. However, there is no news about the identity of the winner, who will have to choose between staying anonymous or going public.
---
There is a new EuroMillions champion! One lottery ticket purchased in the UK holds all the winning numbers for the huge €190 million (£170 million) jackpot from Tuesday, October 8th, 2019 – 07-10-15-44-49/03-12. This is the fourth time in the history of the lottery when the cap jackpot has ever been won. This puts the UK winner at the very top of the biggest EuroMillions winners list.
Aside from being EuroMillions royalty, the British jackpot winner is going to be the 703rd richest person in the UK, according to this year's Sunday Times Rich List. Just to put things into perspective, that puts the mystery winner above big names like Sir Tom Jones (£165 million) and even Mr. Ed Sheeran himself (£160 million).
At the moment, the big winner is expected to come forward with the winning ticket to collect the legendary prize. The ticket will be analyzed by the lottery officials and if it is approved, then the full €190 million will be given to its holder.
Must-Be-Won Draw with Smashing End
After as many as 18 rollovers, the EuroMillions jackpot reached the peak amount of €190 million on Tuesday, September 24th, 2019. Then, the prize stayed at the maximum amount for four consecutive draws, the last being on October 8th. This was also the Must-Be-Won draw, which meant that the jackpot would have to find its winner that evening.
The EuroMillions rules say that if there is no first prize winner on the fourth €190 million draw, then the entire amount of the prize pool passes down to the following category that does have a winner. Luckily, the UK player matched all the winning numbers and will collect the full amount of the prize.
For the upcoming draw, the jackpot will be reset at €17 million. Do you want a chance to take it home? Then play EuroMillions online for a chance to be the next big winner! Good luck!