Steve Thomson won a huge EuroMillions jackpot worth £105 million this fall. In light of his big win, the British builder said that "it's going to be a good Christmas". He is barely getting used to his new situation. He remembers that finding out the big news felt like he was having a heart attack.
Now, Steve and his wife, Lenka, are looking to the future. Their biggest priority is buying a new house that will offer the entire family plenty of space. They have one daughter and two sons and they are currently living in Selsey, West Sussex, in what they describe to be a "shoebox" three-bedroom.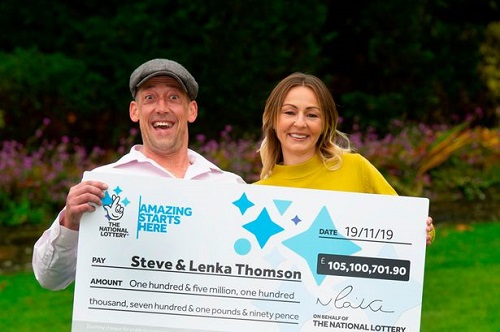 With the holidays just around the corner, the entire Thomson family is looking to the future. "Everyone is going to have a good Christmas. Not sure what we are going to do, I am not cooking, Mum is not cooking, Lenka is not cooking. Christmas will be good this year, it really will."
As for the Christmas gifts that the Thomsons have in mind, they said that they would be "sensibly generous" with their windfall. In fact, Steve said that they would find a way to share it with the entire village where they live.
The new EuroMillions winner said that not only has he decided not to move away from Selsey, but that he wants to continue working. With all the lottery commotion, he has a few outstanding jobs waiting for him and he is determined to see them all done.
"Once I am over the shock I will need to keep doing something. I am not the type just to sit still," said Steve. "My business partner knows that if he needs a hand I'll be there."
The Thomsons want to change as little as possible about their lives. They decided to go public because they didn't want to hide their EuroMillions windfall. I am not going to flutter it away, at the end of the day I am still Steve, I do not want to change, we are just financially better off and so will a number of other people."
As for Steve's wife, Lenka, a 41-year-old shop worker, she is absolutely thrilled. "It's life-changing for the family. It's so emotional." She also said that their biggest goal was to buy the new house where each of their children would have their own room.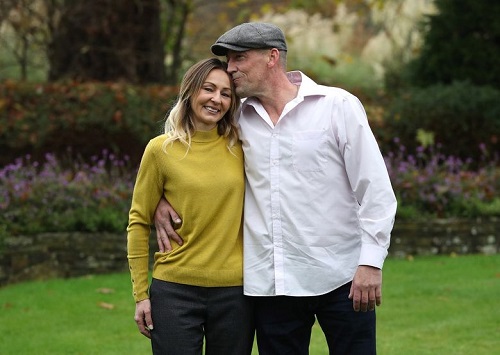 Their children, on the other hand, had very different reactions. Their eldest son asked his father if he could have his own room, their middle son asked for a Tesla, and their daughter asked for a pink iPhone, which she is getting for Christmas.
It looks like the Thomsons are looking at some very exciting months, with all the Christmas shopping and the house hunting they are about to get into. Their £105-million win is going to change their lives and they are determined that it be for the better.