In order to make sure you have a chance at Europe's top jackpots and participate in the next draw, purchase a EuroMillions lottery ticket, which can contain 3, 5, 7, 10, 15 or 20 lines. Read the instructions below to find out all the details about how to play EuroMillions and what options you have when purchasing your ticket online.

[ Choose Play Format ] [ Pick Numbers ] [ Choose Ticket Type ] [ Pay & Play ]
1. Choose Play Format
The first step is to choose your preferred play format. When you play EuroMillions online, you can choose between standard tickets, syndicates, and bundles.
Standard Tickets – they can be one-time entries, subscriptions, or multi-draws. For all of them, you can pick 3, 5, 7, 10, 15, or 20 lines. There is also an option of a systematic form, which allows you to enter the EuroMillions draw with all possible combinations of 6-10 numbers. This means you can participate in the next draw with up to 252 lines.
Syndicate Tickets  – Click on the Syndicate tab of the play grid to see what type of EuroMillions syndicates are available. You can also choose a Multi-Draw Syndicate, which means that you reserve syndicate shares for future EuroMillions draws in advance.
Bundles – Click on the Bundle tab of the play slip to see what bundle options are available. These tailor-made packages contain different combinations of personal entries and syndicate shares.
[ back to top ]
2. Pick Your Numbers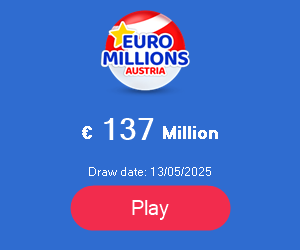 The next step is to pick your numbers. You can do this manually, by clicking on your preferred numbers from the play grid or automatically, letting the system decide the numbers for you. All you have to do if you want to go for a 'lucky dip' is to click on the 'Quick Pick' button located on top of the play slip.
If you want to re-use the same numbers for other future draws, you can save them as your lucky numbers for the respective lottery. Then, when you want to fill your ticket with the same numbers, simply click the My Lucky Numbers button located in the upper-right corner.
Did you change your mind about favorite numbers or click on a wrong number? Use the delete button to delete them and start over.
Just like when buying a EuroMillions ticket in a brick-and-mortar lotto outlet, when you play EuroMillions online, you get to pick 5 main numbers ranging from 1 to 50 and 2 Lucky Stars between 1 and 12.
Lucky Stars are drawn from a separate set of balls, which means that the same number (1 – 12) can be selected both as a main ball and as a Lucky Star on the same ticket.
[ back to top ]
3. Choose Ticket Type
Some play formats offer the option to purchase tickets in advance:
Multi-Draws are available for all play formats – standard entries, syndicate shares, and bundle packages. Buying a Multi-Draw means purchasing tickets for 5, 10, 25, or 52 draws in advance, giving you savings of up to 25% of the total ticket price.
Subscriptions are available for standard tickets only. Subscribing to the EuroMillions lottery means ordering tickets for each and every future draw, until you decide to stop your subscriptions. Each subscription gives you the 10th ticket free.
[ back to top ]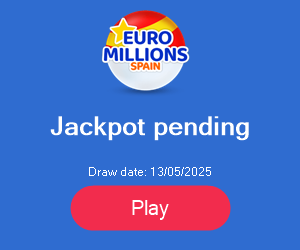 4. Pay and Play
Click the Play button to proceed to payment and make sure you enter the EuroMillions draw(s) you opted for. You will be directed to a page to confirm your numbers and play options. Then your ticket will be purchased by a local representative of the concierge service and scanned into your online account.
[ back to top ]