The Superdraw on September 21st, 2018 brought a jackpot of €130 million. Millions of players put in their tickets for the event draw, but none of them managed to guess all the winning numbers that night. The jackpot rolled over for three more draws and reached €162 million on October 2nd. This turned out to be the lucky night of a Swiss lottery player who managed to scoop the enormous pot.


The winning numbers for big October 2nd jackpot were 07-17-29-37-45/ Lucky Stars 03-11. This was the only winning ticket for the €162 million prize, which means that the mystery winner will be collecting the full prize. It remains to be seen when the Swiss winner will come forward to collect this amazing prize and whether he will choose the lump sum amount or the annuity option.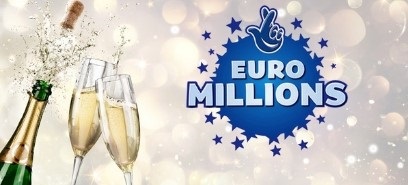 This marks Switzerland's highest jackpot win in the EuroMillions and breaks their previous record of €129 million (December 2017). Until now, the jackpot has gone to Switzerland 18 times, which puts it the 6th position on the EuroMillions countries Hall of Fame. Congratulations to Switzerland and to the brand-new jackpot winner!