Do you want to give your EuroMillions game a boost? Do you want to get better chances of winning Europe's biggest lottery? Then EuroMillions syndicates are exactly what you're looking for! Let us tell you how syndicates work and why they are definitely worth your attention.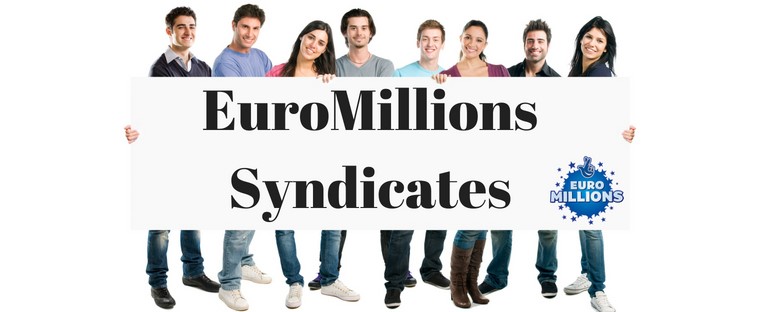 How Do EuroMillions Syndicates Work?
Instead of the classic single entry, you can try a EuroMillions syndicate, which gets you a share in a group play. This way, you will have more tickets in the game without having to make a huge investment in the lottery. You only pay for a fraction of the total cost of the tickets, which makes syndicates very affordable.



If one or more of the tickets has the winning numbers for EuroMillions prizes, the winnings belong to the syndicate. Each member will then receive their part of the prize according to the shares they have purchased. Simple, right? Syndicates also come in handy for EuroMillions Superdraws or other special events in this lottery because they give you a better chance to win big.
The Advantages of Playing EuroMillions Syndicates
Playing the EuroMillions as part of a syndicate can help you win the lottery. Here are the main advantages you get with this play option:
You get an instant boost in your odds of winning
There is no easier way to increase your chances of winning the EuroMillions than buying more tickets. The best way to do this is to play with a syndicate because you get a share of a large number of tickets. Instead of going into the game with one chance to win, you go in with 50, 60, 70, or even more.
You pay a little to win a lot
Buying more tickets in the EuroMillions may be the best way to get ahead, but it can get quite expensive. With EuroMillions syndicates, you only pay for part of the total cost of the tickets, which makes the investment effortless.


The Disadvantages of Playing EuroMillions Syndicates
When you play as part of a EuroMillions syndicate and win, the prize is not only yours. It belongs to the entire group and you will only get a share of the total winnings. This is the only disadvantage that comes with this play option.
But when it comes to the EuroMillions and the huge prizes it offers each draw, even a share of the prize is a fortune in itself. As such, this is a disadvantage worth overlooking because syndicates can make you extremely rich!


How to Play EuroMillions Syndicates Online
There are many ways to play EuroMillions syndicates. You can buy tickets with some of your friends and share the cost. You can make it an office activity or a family tradition, but there is a much easier way to do this.
You can play EuroMillions syndicates online! In just a few easy steps, you can get a share in a group play. It's as simple as that! If you are a winner, then you won't have to pay any type of commission.
The Biggest EuroMillions Syndicate Winners
There have been quite a few syndicate winners in the EuroMillions over the years, but some of them are actually in the lottery's hall of fame. Here are the top 5 EuroMillions syndicate winners:
The Irish Lottery Syndicate – 2017- €88.5 million
The Mysterious Irish Lottery Syndicate -2014 – €86.7 million
The Davies Family Syndicate – 2016 – £61 million
The Dublin Family Syndicate – 2018 -£38.9 million
The Corby Bus Driver Syndicate – 2012 – £38 million
As you can see, syndicates can go a long way in the EuroMillions. So, try this amazing play option yourself for a chance to win! Buy your share in a EuroMillions syndicate online and you could be part of the top winners one day! Good luck!